Stories for Kids – Age 4-6

Free & Best Children Story
Recent Stories for Kids – Age 4-6
---
Advantages of stories for kids age 4-6
Most of the parents think of story time just a way to entertain their children or calm them before sleep. But story time is actually a great opportunity to build up kids social abilities, creativity, and language skills.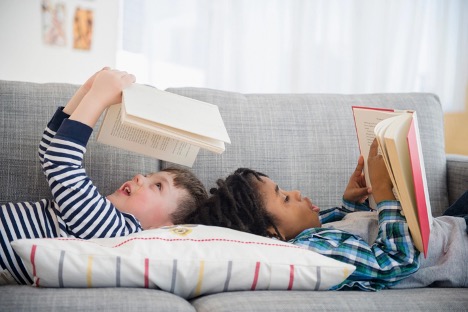 Storytelling is one of the best ways to teach kids important life lessons, moral points and essential skills. In this article we are going to explain the benefits of story for kids age 4-6.
Improving kids' imagination
Stories have different characters and environments. Stories with talking animals or magical forests, can help children to think outside the box. Creativity is the most important thing for success in today's world.
If you want to raise a creative child, don't underestimate the power of storytelling for kids.
Developing language skills
Every story contains new words and expressions. By listening to these new words, your little one learns how and when to use them. Kids who read stories and books before going to school, usually have better performance at school.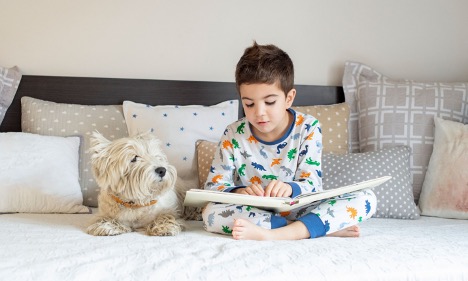 Storytelling can improve their reading and writing skills so they will be more relax with doing homework and participating in class activities.
Increasing social skills
Reading stories for kids can improve sympathy in them. Different stories can teach kids different emotions and feelings. When your little one can realize others feelings, he will try to comfort them and talk to them.
Kind children are more tend to find good friends. Reading different books to your little one can tech kindness to him little by little.
Helping kids to understand other subjects
When you read different stories with different subjects like science, morality, fairy tale and… to your kids, they will learn the basic of each subject. Learning things through stories is much easier for kids; because it contains fun and entertainment.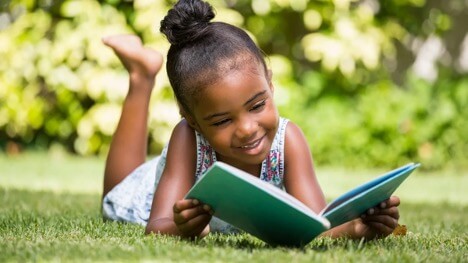 Also, by learning the basics, it would be easier for them to understand the advanced level of every subject.
Improving listening skills
By telling stories for your little one, you will tech her to listen more effectively and be patient until the end. This ability will help kids at school. Kids with good listening skills can learn better in classroom, so they will have less challenge than others.
Listening skills also are useful in daily basis. People who listen more, have more friends and are more successful in their jobs, so it will be better to improve this skill in early years of life.
Understanding other cultures
Stories from other cultures always help kids to understand the difference between people and respect others' beliefs.
In modern society, people who are more open to different cultures and beliefs will be more accepted in friendship groups.
Conclusion
Preschoolers have to learn many skills such as effective listening, social and communication skills. Reading and writing abilities are also essential for them. Storytelling is the best way to improve help your little one to improve these skills before school.
For finding good stories for kids age 4-6, you can always visit Moonzia.com. Here you can find many various stories to read for your kids.
---
FAQ for stories for kids 4-6 years old
Does storytelling have any benefits for kids?
Of course! Improving imagination, listening skills, writing and reading abilities. Also by reading stories from different cultures, your little one will learn how to be more understanding and kind to other kids.
Are stories will help preschoolers in upcoming education years?
Yes! One the primary benefits of reading stories for kids is increasing their vocabulary knowledge. This will hep them a lot with language learning. Storytelling can also teach kids how to listen more effectively so when the time comes, they won't be having problrms with listening to their teachers.
Is it good to read stories for kids at bedtime?
Yeah! Stories, specially the stories with calm and relax environment, can help them sleep better. Moreover, this will be an opportunity for you and your kids to build up a close relationship and make beautiful memories.
How can I find the best story for kids 4-6 year old?
---